Four years ago, the French billionaire and art collector François Pinault scandalized his countrymen when he abandoned plans for an art foundation outside Paris and instead acquired a controlling interest in Venice's Palazzo Grassi. Subsequently, he gained a 30-year concession to the Punta della Dogana and its 17th-century customs house at the edge of the Grand Canal, where he will show exclusively from his collection—which includes many Italian works. For complete access to one of the most spectacular historic sites in Venice, Pinault beat out neither the nation's government nor a Milanese tycoon but the New York–based Guggenheim Foundation.
Some Italians have regarded Pinault with particular skepticism, but he is not the only foreigner to express interest in the southern European country and its art in recent years. The trend was obvious last October in London. At the Christie's 20th-century Italian-art sale, bidding for one of Piero Manzoni's Achromes pushed the painting's price above £1. million ($3.2 million), and several other artists beat their high estimates, including Jannis Kounellis and Lucio Fontana. Altogether, the sale pulled in more than £11 million ($22 million). The Sotheby's sale the same night produced even better numbers, earning a total of more than £13.5 million ($27.5 million).
"Italian art used to be viewed as a bargain, but this auction has taken it to a much higher level," says Mariolina Bassetti, seated in the Christie's offices at one end of Rome's Piazza Navona. As international director of the modern- and contemporary-art department of Christie's Italy, she is the cohead of the annual Italian sale in London and works on the twice-yearly auctions of modern and contemporary art in Milan. She notes that the London auction brought in £ million ($12 million) in 2000, its debut year, but by 2007 the number had skyrocketed to £15 million ($30 million). "The big change is that foreigners have discovered and are supporting Italian art," she says. "They see enormous potential, both from a cultural and a market-oriented point of view."
Like any good businessman, Pinault recognized a good deal before the market did and has been acquiring Italian artworks for years. "All the immediate postwar and Arte Povera artists were already there," says Alison Gingeras, the curator of Pinault's collection since 200, "although he has built upon those holdings. He has lived with amazing Alberto Burri paintings in his house since—well, forever. He has an incredible early Michelangelo Pistoletto, a fan- tastic Pino Pascali piece. And he was already collecting younger artists like Maurizio Cattelan, Alessandro Pessoli and Francesco Vezzoli before he met me." Gingeras introduced Pinault to other emerging artists, such as Roberto Cuoghi, whose work has ranged from transforming himself into his deceased father to re-creating the fall of an ancient Mesopotamian city through sound.
Shortly after Pinault and his French-speaking staff descended on Venice, Larry Gagosian decided to open a gallery in Rome. Packed with Berninis and Caravaggios, the capital had drifted so far out to the fringes of the current art scene that the New York art dealer's motive was hard to fathom. The most plausible theory is that he was making an early bid for the estate of Cy Twombly, a longtime resident and an artist Gagosian has shown in New York since 1994.
"It doesn't come from Twombly being here," insists Pepi Marchetti Franchi, the gallery's glamorous Roman-born director, who met Gagosian while working at the Guggenheim Museum in New York. "Twombly was one of the fiercest opponents of the idea, because he loves his privacy." She, too, tried to dissuade the dealer from an action she considered "the craziest thing I had ever heard," but was eventually convinced by his reasoning: "It's about seeing Rome as a powerful magnet for artists, collectors and people who are interested in the arts," Marchetti Franchi explains, adding that its central location and low profile were also attractions. "Larry thought it would be appealing for several of the artists we work with who receive invitations to exhibit in London or New York all the time."
Gagosian's Rome branch opened in December 2007 in a former bank building located minutes from the Spanish Steps. It has Corinthian columns and a stunning oval exhibition space floored not with concrete—too Chelsea—but pietra serena, the sandstone Michelangelo favored. The dealer's move seems to be vindicated. The inaugural show, of Twombly, sold out three days after it opened. The gallery has on its roster four contemporary Italian artists, including the media darling Vezzoli, who mixes Hollywood glitz and needlepoint and whose most recent project, "Greed," a video and embroidered-portrait launch of an imagi- nary perfume of the same name, is on view through March 21.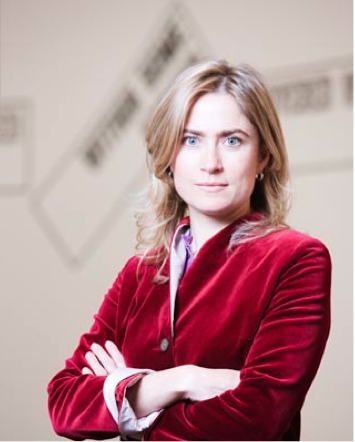 Another non-Italian, the Irishman Lorcan O'Neill, has run a contemporary gallery in Rome for the past six years, selling foreign artists alongside domestic ones. He asserts that if prices for Italian artists in recent decades have lagged behind those for their peers in other countries, it's not for lack of talent. For some viewers, "it's hard to look at Italian artists and not have a sense of the layering of culture behind them," he explains. "Perhaps that's intimidating, but there's a sense that one has to be more sensitive to the rest of culture than one's ready to be." For example, Luigi Ontani, whom O'Neill represents, has been on the scene for four decades, incorporating his own image into representations of iconic figures, from Saint Sebastian to Dante Alighieri. But although he enjoys a cult following among artists—including Julian Schnabel, who recently acquired a work—wider acclaim has eluded him.
As for longtime Italian dealers, they don't see the arrival of foreigners on their turf as a threat so much as a vote of con- fidence. "I hope that Gagosian is going to be a colleague who can contribute to increasing the knowledge and, consequently, the appreciation of Italian art abroad," says Massimo Di Carlo (not to be confused with the Milan dealer Massimo de Carlo), the director of the Galleria dello Scudo, in Verona, since 1972.
"The presence of foreign galleries confirms international interest in Italian art." On the other hand, Di Carlo adds, "Pinault represents the questionable figure of an owner of an auction house—Christie's—engaged in proposing and selling artists that he usually presents in his own collection at the Palazzo Grassi, in Venice. It's my opinion that he doesn't support Italian art."
Currently on view at the Palazzo Grassi is "Italics: Italian Art Between Tradition and Revolution 1968–2008," a survey of 250-plus works—some belonging to Pinault—that opened last September and is on view through March 22. Coproduced by Chicago's Museum of Contemporary Art, where it will take up residence this summer, "Italics" was organized by Francesco Bonami, a well-known and provocative Italian-born curator who has lived in the United States for over two decades and he was recently named a co-curator of the next Whitney Biennial of American art. Conceiving the show as an alternative to the official critical version of recent Italian art, he packed it with more than one hundred artists, mixing celebrated talents with lesser names. Among the former are Fontana, Burri and most of the big guns from the Arte Povera movement—Luciano Fabro, Mario Merz, Giuseppe Penone—who experimented with natural, often inexpensive materials, plus a smattering of painters from the Neo-Expressionist Transavanguardia movement, such as Sandro Chia and Francesco Clemente, and recent stars like Cattelan, whose disturbing installation All, 2008—nine corpses laid under white sheets, sculpted from Carrara marble—dominates the entrance of the palazzo. Younger artists represented include Vezzoli and Cuoghi as well as the Genoa-born Vanessa Beecroft, with her visual diary of eating disorders; Monica Bonvicini, whose 1997 video Hausfrau Swinging depicts a woman smacking her head, covered by a dollhouse, against a wall; and Patrick Tuttofuoco, with a room-size neon skyscraper city.
The show has received much negative press. Controversy is as fundamental to the Italian diet as pasta, but even Bonami appears taken aback by the harsh reaction. The critic and curator Germano Celant, the father of Italian postwar art who coined the term Arte Povera, wrote in L'Espresso magazine that Bonami acted like a private collector, choosing minor works based on his personal taste and then "furnishing" the palazzo like a bourgeois home. To many international critics, the show's inclusions are just as striking as its omissions. Some of the snubbed are internationally recognized names of whom Bonami is not a fan: Mimmo Paladino, a prominent Transavanguardia artist who incorporates mythology and symbolism into his work, for instance, and Nicola De Maria, whose vividly colored abstract paintings are often applied directly to walls. Other artists or their estates refused to take part. An American collector loaned the Burri work after the artist's estate declined to contribute. Other rejections came from the Fausto Melotti's heirs and from the Rome-based Jannis Kounellis. Of the former, Bonami retorts, "he's a good artist, but not a cornerstone of Italian art," and as for Kounellis, the curator says "in two weeks the public won't notice he's not there."
Despite the criticism of the show, it is notable that mounting a large-scale display like this took a private institution run by a foreigner and a curator who has lived overseas so long he's practically a foreigner. Italy lacks the infrastructure to promote contemporary art properly. It does not even have a national museum. Bonami says that many of his country's artists have gone unrecognized in recent decades because the system has been "raped by political fundamentalism": Those who didn't belong were pushed out of the nest. "Italy never constructed a network of museums or schools that was able to intersect with the production of artists and allow them to mature in their own territory," he explains. "It abandoned artists to an intimate relationship with dealers and collectors, who provided economic support but not the necessary rigor in the presentation of the work."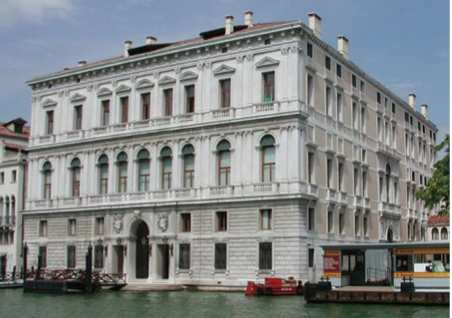 "There was a period when you didn't need an institution," says the arts writer Angela Vettese, who is the director of the visual-arts department at Venice's University Institute of Architecture and the president of its century-old Bevilacqua La Masa art foundation. She explains that her country started slipping in 1977, the year the Centre Pompidou was inaugurated in France. "What changed in Italy was not the quality and quantity of artists but the dysfunctional politics, which did not give enough resources to contemporary art to create institutions at the same level as other countries." As Vettese tells it, the reasons that Italian artists have fallen behind their contemporaries in England, Germany and the United States are as complex as why the country itself is in near-constant disarray. Art has been integral to the exercise of power, patronage and prestige in Italy since before the Renaissance. The government has traditionally favored the existing over the emergent. Admittedly, it is difficult to fund new works when you're continually maintaining and restoring old ones. Opinion is driven mostly by a few critics, such as Celant and Achille Bonito Oliva, who have dominated the field for nearly half a century. Moreover, says Vettese, politicians often underestimate the need for skilled museum directors and curators, making appointments based on friendships rather than competence.
The ongoing saga of two museums in Rome illustrates several of these obstacles. The Museum of Contemporary Art of Rome is housed in a former brewery, located in an elegant residential district, for which the French architect Odile Decq designed a dazzling expansion of glass, steel, black walls and red lacquered wood that is currently under construction. On a tour of the site this past fall, Lorenza Bolelli, head of communications, was unable to answer many questions about the building's future, including whether it would open this year as planned. That's because the museum's director was asked to leave the day after Rome's center-left municipal government was voted out, in 200, and the new, right-wing government had not yet appointed a replacement. "Of course, there are budget problems," Bolelli says, shrugging, when asked how the institution will pay its operating costs.
The future is even murkier for the National Museum of the xxi Century Arts. A new building by Zaha Hadid is still unfinished with the construction budget already spent. Here, too, a respected director was ejected when the national government changed hands. His replacement at the time of this writing, Anna Mattirolo, isn't a political insider and is therefore relatively weak.
Private undertakings, regional museums and foundations in various cities have taken up the slack left by the failure of national institutions. Turin, a once-drab metropolis that's increasingly hip, is home to the Fondazione Sandretto Re Rebaudengo, which exhibits the international contemporary holdings of the collector Patrizia Sandretto, and to the excellent Castello di Rivoli museum, whose chief curator, Carolyn Christov-Bakargiev, was recently named the director of Documenta 13. In Naples, the Madre museum benefits from a long-term loan from the collection of the late dealer-collector Ileana Sonnabend. The outstanding Contemporary and Modern Art Museum of Trento and Rovereto has holdings of more than 12,000 works. Also supporting the arts are fashion fortunes, including the Nicola Trussardi Foundation, based in Milan; the Maramotti collection, on display in the old Max Mara garment factory in Reggio Emilia; and the Prada Art Foundation, which will move into a huge industrial site reworked by the architect Rem Koolhaas in the south of Milan in a few years. Milan, of course, is home to many contemporary galleries, such as Massimo de Carlo, Christian Stein and Loreinzelli, which show homegrown and international artists.
Italian postwar art is finding institutional and commercial patrons in the U.S., as well. After the recent Italian sale at Christie's in London, the Museum of Modern Art in New York scooped up a major work—a bridge made of braided steel wool by the Arte Povera artist Pino Pascali—that had failed to reach its reserve. Through March 21 the Gagosian branch on West 24th Street, in New York, is hosting the first U.S. retrospective of the work of Piero Manzoni, curated by Germano Celant. It is a mixture of pieces for sale and loans from museums and private collections. Three of the latter come from the collection of Howard and Cindy Rachofsky, in Dallas. Originally attracted by the groundbreaking approach of Fontana, Howard Rachofsky has been collecting Italian postwar art for more than a decade, starting long before it hit the radar of most American collectors and museums. Rachofsky believes that investors ignored Italian art for so long because it is extremely conceptual. "As an aesthetic experience," he explains, "it is not as seductive to people who are not immersed in the history of art. It's a little slower burn, with a very few exceptions." He feels that much of the work is still affordable, although prices for certain artists have risen substantially over the past three years. In fact, he lost out last year on a Fontana and a Manzoni in the Sotheby's sales of the Helga and Walther Lauffs collection because "we bid at very fair levels, and they went for significantly more. We weren't even in contention."
How to explain the recent international fervor for Italian artists? Rachofsky suggests that collectors searching for underexploited talent have discovered them. It could also be that enough time has passed to appreciate them. "Thirty to 40 years after the death of an artist is the right distance to start taking his work into consideration," says Vettese, who sees both Burri and Fontana as the equivalent of Jackson Pollock in terms of importance, if not market hype. "If you can't buy Pollock anymore, you start buying Fontana."
Of course, Italians have been avid collectors for a very long time, from the industrialists Gianni Agnelli and Giuseppe Panza di Biumo to upper- middle-class families who tend to acquire for pleasure rather than potential gain. Alison Gingeras mentions an elderly couple she met in Milan who bought directly from Fontana's studio and never sold a thing. "There's not this kind of speculation or flipping that you have with American postwar art," she says.
These days, many Italians are watching their family holdings soar in value. They also have an eye on the calendar: Another reason some artists are now commanding huge prices may be a strict Italian law put into effect in 1939 to protect the country's patrimony stating that if a work is more than 50 years old, the government must grant permission before it can be sold or taken abroad. "We can't send our best pieces overseas," complains Christie's Mariolina Bassetti. "This has always been a problem, and every year it gets worse."
The untitled Kounellis picture that sold at Christie's Italian sale last October for £735,50 ($1,24,445), an auction record for the artist, was executed in 190. Sellers and buyers who did the math must have known they had two years to act, or it might be too late.